The key to a thriving business is attracting and engaging as many potential clients as possible, these clients otherwise known as leads. A lead can be a single person or a business that has expressed interest in your product.
Quality leads are those who are more likely than others to engage in a sale with your business in the bottom tier of the sales and marketing funnel.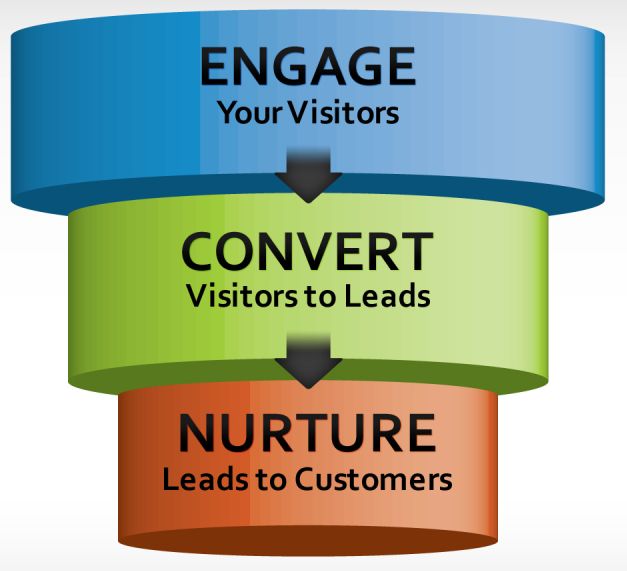 Leads are generated through effectively engineered advertisements, or more personally, through business to community, or business-to-business engagements. Specifically, effective methods to generate leads include events, webinars, search engine marketing and social media marketing.
THE KEY TO LEADS: KNOWING HOW TO GENERATE THEM ON A CONSISTENT BASIS.
Below are the most effective ways to generate and nurture your leads to sale success:
FOCUS ON THE PREMIER PITCH:
If your leads don't trust your sales pitch, they'll likely back away slowly over time. Consider something educational in your approach.
CHASE REFERRALS:
Family, friends and existing clients can be contacted to ask if they know anyone who might be interested in your product. Approach potential leads through familiar networks.
NETWORK AT TRADE SHOWS & EVENTS:
Take advantage of B2B opportunities as well as lead networking opportunities. Collect contact information for personalized follow-up emails or phone calls.
UTILIZE WEB ADVERTISING:
Curious web surfers can be prompted to click on various ads that lead to short surveys or contact forms that can be accessed by a sales representative for immediate follow up during the lead's moment of interest.
BUY A SALES LEAD LIST:
Direct marketing companies sell specialty lists for business and consumer sectors. Buying one of these lists allows instant access to thousands of contacts. Consumer specialty lists can provide compartmentalized target markets of households with children, frequent travelers etc. while business specialty lists can provide valuable access to groups of real estate agents, home business owners etc.
DON'T FORGET B2B INTERACTION:
Form alliances with complementary, noncompetitive vendors to promote each other's products.
KEEP TRACK OF YOUR LEADS:
Customer relationship management programs (CRM) are an easy way to manage large numbers of leads simultaneously. These programs also measure return investments and update leads through web interface and include many other valuable functions.
Leads are strengthened to the point of reliability through genuine human outreach from the business front. As businesses are built into structures of human interest, it is important to maintain a human approach during the generation of leads. The key is to avoid selling and instead utilize education as a tool to engage. Offering prospects helpful information from the get-go can win their trust and their business.